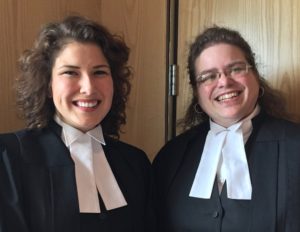 We are proud to announce the addition of two lawyers to the C3 Legal Team!
Kyla Russell has been with our firm since 2013, and brings with her over 15 years of legal research and writing experience on all aspects of insurance law including Coverage, Bad Faith, and Cyber Risk.
Sarah-Jo Briand Sarah-Jo is a law graduate from the University of New Brunswick. She earned her undergraduate degree in Economics from Dalhousie University, and brings with her considerable experience serving the public through the Legal Information Society of Nova Scotia and Public Legal Information Services New Brunswick. In addition, she is fluent in French.